A discussion meeting came up with a recommendation to identify the source of air pollution and take effective action accordingly.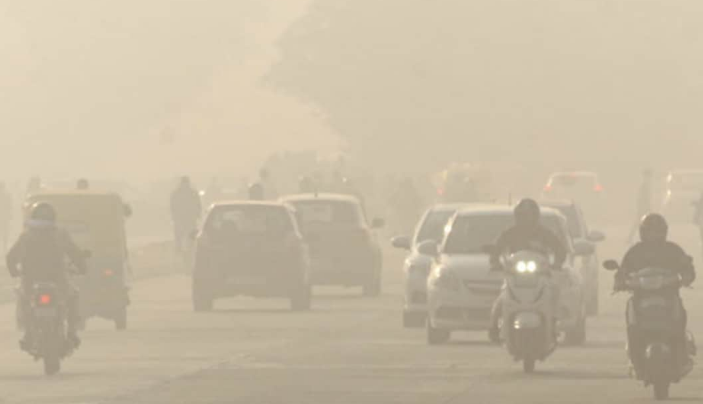 Saber Hossain Chowdhury, chairman of the parliamentary committee on environment ministry, said at the virtual discussion meeting on the occasion of International Clean Air Day on Monday, "We need to find out the data of air pollution through research. If I can't do that, I can't identify the main problem.
That's why we need to identify the source of the polluted air and respond to it later.
The discussion was organized by Bangladesh Environmental Lawyers Association (BELA) and Coastal Livelihood and Environmental Action Network (Clean).
The draft of Clean Air Act-2019 has already been published on the website of the Ministry of Environment, Forests and Climate Change for public awareness and opinion.
Advise to take action by identifying the source of air pollution
MP Saber said the law could be tabled in the winter session even if it is not tabled in the current session of the National Assembly.
He said that not only open spaces but also indoor spaces like mills need to be identified.
Saber Hossain Chowdhury said, "Since this is a public health issue, we have to make the law as simple as possible. It needs to be readable and understandable to the common man as well. "
He also suggested that measures be taken to monitor the death toll due to air pollution.
Taking part in the discussion, Syeda Rizwana Hasan, Chief Executive Officer of Bela, highlighted some of the shortcomings of the draft law and said, "Public transport is important in this regard. Nothing has been said about how public transport will be made functional. There is also the issue of fuel. The quality of fuel is far from European standards. "
"Statistics show that by 2031, another 150 million tonnes of carbon dioxide will be generated from coal-fired power plants," he said. It remains to be seen how the government will deal with it. "
Rizwana Hasan also recommended to involve the local government agencies in the activities of the Department of Environment to prevent pollution under the Clean Air Act.
Citing Rizwana's statement, Saber Hossain said, "The public transport system must be brought under the law."
Kazi Saifuddin Bennur, a doctor at Chest Disease Hospital, delivered the keynote address.
Among others, Ritwik Dutt, a lawyer for the National Green Tribunal of India, and Hassan Mehedi, the chief executive of KLIN, spoke on the occasion. More information about Advise to take action by identifying the source of air pollution here.